Best Beard Care Products for Men by Hunter Jack
100% Satisfaction Guarantee
We stand behind the quality of our products and are committed to your satisfaction.
Free Shipping and Returns
Save money on shipping and don't worry about return shipping costs.
10 Years of Experience
We are team of professional bearded barbers with hands-on experience.
Dedicated Customer Service
We are available to help you every step of the way - just ask.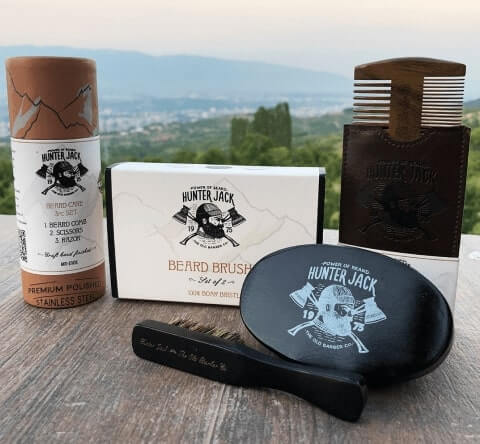 I've been using this beard comb for a few weeks now and it's made a huge difference in the look and feel of my beard. The fine teeth make it easy to comb through even the thickest of beards, and the compact size is great for travel.
Thomas, FL
Product: Sandalwood beard comb
The quality of the materials is top-notch, and the comb feels sturdy and durable. Overall, I'm really happy with my purchase and would highly recommend this beard comb to anyone looking for a high-quality grooming tool.
Bearded Martin, NY
Product: Sandalwood beard comb
I'm impressed with the quality of these beard scissors. They're sharp and precise, making it easy to trim my beard to perfection. The ergonomic design makes them comfortable to use, and the compact size is great for travel.
Garold, CA
Product: Beard scissors
If you're serious about your shaving routine you should try this straight razor. The razor has a classic and timeless look, and it feels like a high-quality, durable product. I appreciate the included additional blades. Highly recommended!
John, UK
Product: Straight razor
The balm has a pleasant scent and a smooth texture that makes it easy to apply. It provides a good hold without feeling heavy or greasy, and it keeps my beard looking well-groomed throughout the day.
Paul, Canada
Product: Beard balm
I recently started using this beard brush and it's quickly become a staple in my grooming routine. The boar bristles are soft yet firm, which makes it easy to detangle my beard and distribute beard oil evenly.
Alex, Canada
Product: Beard brush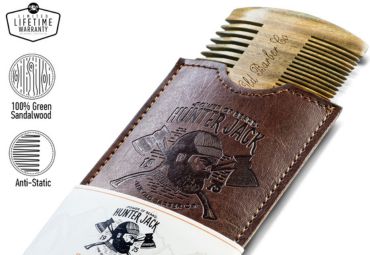 A stylish and well-kept beard is a symbol of pride and sophistication for any beard enthusiast. However, a beard doesn't acquire style and sophistication by [...]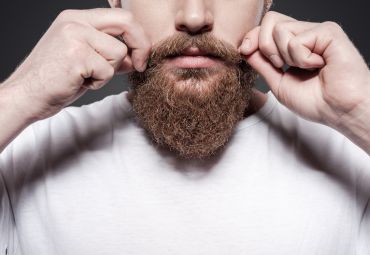 Time flows, generations change, new fashion trends, and technological advancements are drastically transforming our lives, but men's beards continue to be popular. One can still [...]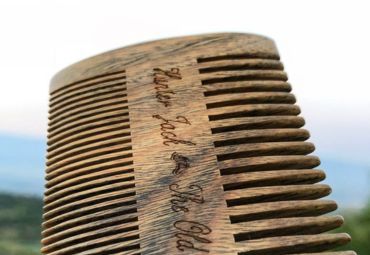 The decision to grow a beard is usually associated with a conscious choice. Some planning and the will to regularly maintain one's beard always come [...]